Creating change
with cotton
We recycle denim (made from cotton) to create something new.
Have an old pair of jeans? Let's put them to use.
Give old denim
new purpose
The denim we collect is transformed into natural cotton fiber insulation, some of which is used to help with building efforts around the country. Ready to get started?
Learn More
Mail your denim
Thanks to our partner Zappos for Good, you can mail in denim for free. Just box it up, print the shipping label, and send it our way. We'll make sure it stays out of a landfill.
Free Mailing Label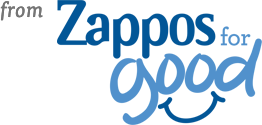 Transforming recycled denim
Since cotton is natural and sustainable, when it's recycled it can be transformed in creative ways, like into natural cotton fiber insulation.
The process
Share the good
#bluejeansgogreen
see more